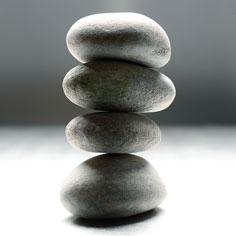 Web Site Design

We design, or redesign, web sites using the latest standards to meet your existing and future business requirements.
Web Site Development
We will discuss your business requirements and develop a standards compliant web site that is attractive, flexible,
scaleable and easy to navigate and manage.
Web Site Optimisation
We use the latest standards when developing a web site or optimising an existing one, and pay particular attention
to download speeds, page sizes and accessibility.
Search Engine Optimisation
The majority of sites never achieve their full potential in search engine ranking. We can advise you on what is realistically
achievable, and how we can help you meet your aims.
E-commerce
If you don´t do e-commerce and your competitors do then your potential customers will buy from your competitors.
We are partnered with WorldPay the leading UK credit card processor.
Web Site Marketing
Targeted traffic is the life blood of any commercial web site. Reliance on search engines alone is commercial suicide.
We can help increase your traffic from other sources whilst ensuring your web site performs for the search engines.
Email Marketing
We all hate spam, but well presented email marketing to a targeted audience can produce excellent results and retain your existing
customers and convert new ones.
Real Time Statistics
Commercial web sites need to be monitored to ensure they are meeting your requirements. We provide real time comprehensive
statistics which can give you a snap shot of what´s happening now and the long term trends.
Web Site Hosting
Most organisations cannot justify managing their own dedicated server. Our dedicated servers meet the requirements of the sites
we design and are used solely for the sites we build.
Web Site Management
A web site needs to be kept current, our maintenance packages ensure that changes, updates or additions happen quickly and in the
timescales to suit you.
Email Templates
We can create an email template which will reflect your corporate stationery or your new web site and enhance your corporate presence.
Learn to design and maintain your own website.
With the Revolutionary Joomla web design software, making and maintaining your own website no longer requires a sophisticated design team or a highly expensive I.T. department within your organisation to achieve your goals.
Learn how to do it yourself with one of our courses and have your own presence on the World Wide Web up and running on completion of our 5 day course.
Learn from the experts, our tutors currently run web design courses for adults for Swansea University in their Community Outreach Programmes.
Whatever your vision of your web presence may be, from a simple web identity to providing a full e-Commerce solution or a product promotion, we can help you make that vision a reality.
Whether you are a community site wanting to provide regular information to your clients or simply want the web to be a showcase for your work. Our aim is to provide you with beautifully designed web sites and pages which really work - web sites that make a difference